Department of Homeland Security (DHS)
WIFSS has developed and is currently delivering DHS certified courses on Agroterrorism for first responders. The overall goal is to enhance national security by strengthening preparedness of the frontline responders to assure that there is capacity to respond early and effectively and in coordination with state and federal agencies. The training curriculum is an all hazards approach. Please contact the Rural Domestic Preparedness Consortium for a full catalog.
Available WIFSS DHS certified courses include:
AWR151 Understanding the Dangers of Agroterrorism/All – Hazards Disasters
This course is designed to increase awareness among local and regional emergency response teams.
AWR152 Principles of Preparedness for Agroterrorism and Food Systems' Disasters
The goal of this course is to prepare participants with the skills and knowledge to recognize agroterrorism vulnerabilities.
AWR153 Principles of Detection and Diagnosis-Strategies and Technologies
This course is designed to inform members of the frontline response teams about the importance of early detection and diagnosis.
AWR154 Principles of National Incident Management System (NIMS), Team Building and Risk Communications
This course helps participants understand how NIMS is essential for community preparedness.
AWR155 Principles of Frontline Response to Agroterrorism and Food Systems' Disasters
This course is designed to demonstrate the effectiveness of frontline emergency response teams to an agricultural emergency.
AWR156 Principles of Planning and Implementing Recovery
The goal of this course is to provide the fundamental framework for orchestrating the recovery from an incident of agro terrorism.
Continuing Education for Veterinarians
WIFSS has developed six, 1-hour modules for veterinarians working in rural America. The modules are designed to help veterinarians expand their practices into new areas. Please watch for upcoming dates  http://vetmed.ucdavis.edu/ce/
The topics are: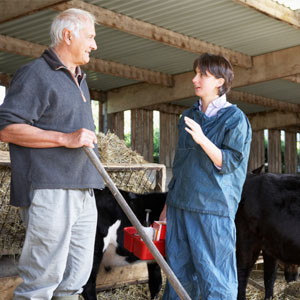 Foodborne Disease: This course describes the veterinarian's critical role in food safety and highlights their unique perspective on the health and safety of the food system – from farm to fork.
One Health in Rural America: This module provides an overview to the concept of One Health and how veterinarians can apply their skills through a One Health approach to solve problems and address issues of concern to communities in Rural America.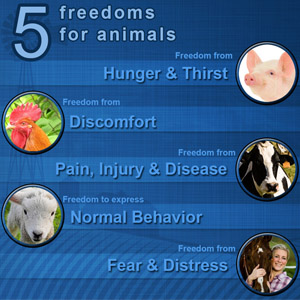 Animal Welfare Standards, Audits, and Assessments: This course provides veterinarians with information to be leaders in assuring that their producers are able to meet or exceed industry animal welfare requirements.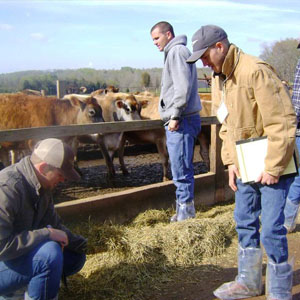 The Central Role of Biosecurity in Modern Production Agriculture:  This course discusses the critical importance of maintaining biosecurity throughout all phases of livestock production, not only for the health of the animals, but also the economic viability of the producer and for the safety of the local community and food supply. Students will gain knowledge on the steps required to implement a "Biosecurity Plan" for their producers.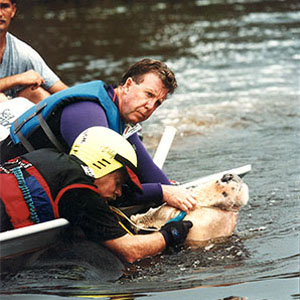 Emergency Preparedness: This course introduces veterinarians to the wide spectrum of professional and volunteer opportunities available to them that uses their unique education and skill set.
National Incident Management System (NIMS): This course educates veterinarians about NIMS and the roles they can play at the community level for emergency disaster planning and response efforts. (Image: Rescuer with calf)
UC Davis Winter Veterinary Conference, UC Davis – February 1-2, 2014
WIFSS will be giving a 4-lecture tract sponsored through Veterinary Continuing Education at the School of Veterinary Medicine.  Information coming soon at: http://vetmed.ucdavis.edu/ce
The Girl who Kissed a Pig and Other One Health Lessons
Papaya, Pigs, and Produce: What People Eat and How Veterinarians are Integral
The Top 20 Reasons Veterinarians Should Think About Disasters
How Biosecurity Ensures Health for Humans, Animals and the Environment