The Rural Domestic Preparedness Consortium (RDPC) realizes the nation's rural and tribal emergency responders face unique challenges when compared to their urban counterparts. As such, RDPC is committed to providing small, rural, and tribal emergency responders and stakeholders with the knowledge, skills, and abilities necessary to enhance the safety, security, and quality of life for their citizens through access to DHS certified training and resources developed specifically for rural practitioners and communities.
RDPC is leading the rural first responder training initiative by developing courses that are created using a rigorous, standardized curriculum development process that ensures consistency with the principles and priorities set forth by the National Preparedness System (NPS) and the National Incident Management System (NIMS). Once complete, the curriculum is certified and authorized by the U.S. Department of Homeland Security (DHS) for delivery at no cost to tribal and rural communities nationwide.
To ensure that training directly reflects the needs of rural emergency responders, the Consortium convenes a national rural preparedness summit and completes a bi-annual national survey of rural stakeholders. Data gathered from these activities is used to determine the type of training needs, the extent to which it is needed, and the best delivery methods.
AWR 328
AWR 328-V
MGT 448
MGT 448-V
AWR 328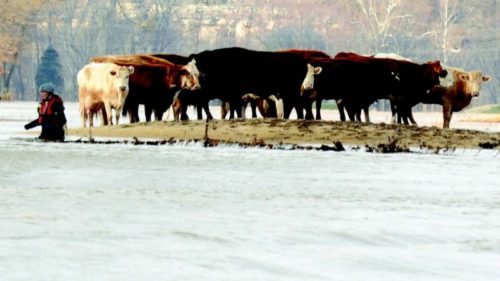 AWR 328 All Hazards Preparedness for Animals in Disasters
This course will provide livestock producers, emergency managers, veterinarians, extension agents, veterinary technicians, rural community leaders, public and human health personnel, fire and law enforcement with tools to protect, respond to, and recover from the consequences of disasters (e.g. fire, flood, heat, earthquake, tornadoes, hurricanes, hazardous materials and catastrophic disease exposure) involving animals in rural communities. The course will introduce participants to the unique issues that must be considered and addressed when animals are involved in an emergency such as safe animal handling, animal evacuation, animal sheltering, humane euthanasia, carcass disposal, inclusion of animal management into existing ICS structures, and federal support available during recovery.
Course Registration
Register for a class below. Select a class date from the DHS Certified Training Classes, and click to access a registration form for that class. Request a new class to be scheduled in your area by submitting a Request a Course form.
Course Prerequisites
*Participants must be U.S. citizens
AWR 328-V
MGT 448
MGT 448-V
DHS Certified Training Classes