WIFSS Partners with Homeland Security
Chris Brunner, January 28, 2014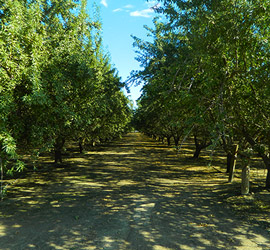 David Goldenberg from the UC Davis, Western Institute for Food Safety and Security will be at the helm of the U. S. Department of Homeland Security day-long course being held in Clovis. Protecting our food supply is more challenging than ever before. WIFSS is building partnerships between the public and private sectors to prevent, detect, respond to and recover from Agroterrorism or major natural disasters that would impact a community or the nation.
As one of the richest agriculture regions in the world, the San Joaquin Valley is an ideal location for the course which is aimed at training first responders in rural areas of the country for disaster situations that involve or directly affect our food supply system.
In January 2013 one of the most serious cases of agriculture mayhem in the Valley took play at Harris Ranch where 14 tractors and several cattle-hauling trailers were damaged. Authorities called it a terrorist action by animal-rights activists, who claimed responsibility for the fire.
Fresno County supervisor Andreas Borgeas acknowledges the Valley as uniquely vulnerable because of the many access points, and says, "One of our goals is to heighten the awareness about the vulnerability."  The Valley's leading role in agriculture production puts it on the front lines of a possible agroterrorism attack.
To find out more about the  course  aimed at first-responders, farmers, environmental advocates and the general public please refer to the FresnoBee.